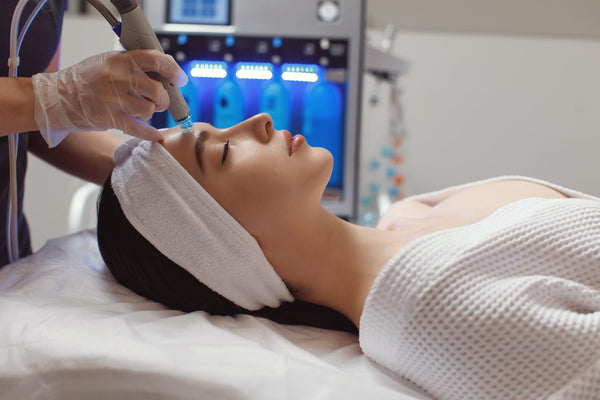 Hydro Facial
Improve skin elasticity, hydrates skin, and uneven complexion with Laura's Hydro Cleansing Facial. This facial is recommended for clients prone to dry, normal, or mature skin or for those with uneven complexions. 
Includes 
Cleanser
Toner
Exfoliation scrub with Alpha-hydroxy acids
Clarisonic Brush Cleanse 
Steam
Extraction 
Lactic acid
Hydra machine (Wakes up "thirsty" skin)
Collagen infusing mask 
Eye herbal treatment 
Hand Paraffin treatment 
Oxygen Treatment
 Feel free to purchase this service and call us to book your appointment 718-841-9919.