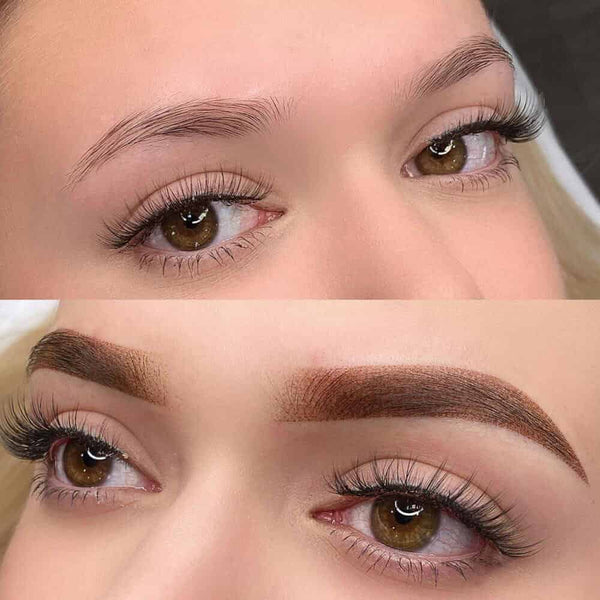 Eyebrow Microshading
Microshading, sometimes called "Powder Brows," uses an electric or manual pen to create dots onto the brows with semi-permanent ink, giving somewhat of an airbrushed look to the brows.
it gives semi-permanent results for your eyebrows. Thanks to that your eyebrows will be more defined, reconstructed and all the gaps that you might have will be covered.
There are a couple of steps to the procedure:
The first hour is used to draw the shape with a removable pencil. We custom design your brow shape based on your bone structure, eye placement, face shape, and other factors. The pigment choice is then selected. Once your shape and pigment are agreed upon, you will then be numbed using a lidocaine cream.
Before the micro shading begins, a topical numbing cream is applied to the area to minimize discomfort, followed by a liquid anesthetic. You might feel a slight discomfort but it is almost painless.
The next step is playing pigment under your skin. It is not like a regular tattoo, a pigment is implanted under your skin with a micro shading electric pen to create dots on the brows giving a powder look. This process can take up to two hours.
Initially stronger in color your new brows will soften in 2-3 weeks. The results will last up to 3 years before they start to fade. 
NUMBING IS APPLIED. NO PAIN GUARANTEE