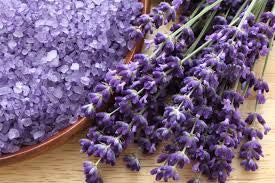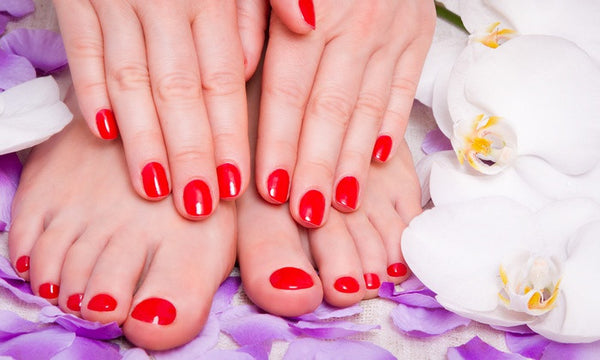 Lavender Spa Manicure and Pedicure
If your work day involves long hours at a computer keyboard, driving, or standing, our Spa Manicure and Pedicure are an absolute essential.
Hands are dipped into a lavender aromatherapy infusion to soften the cuticles and hands. An exfoliation with natural humectant properties of sugar and pure essential oil of lavender are used from your elbows to your finger tips to remove dead cells and rejuvenate the skin.
 After a classic manicure, a soothing lavender emulsion is massaged into the skin. This relaxing experience is completed with a color polish of your choice.
Feet are bathed in a lavender soak then exfoliated from knees to toes with a blend of natural sugar granules and pure essential oil of lavender. Warm steamy towels are applied to the feet over a glycolic extract of seaweed and essential oil of rosemary designed to remineralize and soften rough skin and calluses.
 After a meticulous grooming of the nails, rich melted lavender body butter is smoothed onto the skin from the knees to the feet, followed by a warm stone massage from your calves to the soles of your feet. A polish of your choice completes the lavender anti-stress pedicure journey.