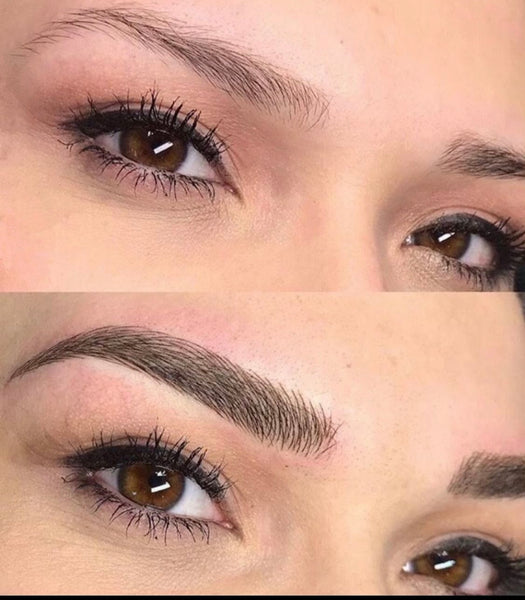 microbleding
Microblading also was known as micro stroking is a relatively new manual method of semi-permanent makeup. It is an advanced brow embroidery technique whereby a superfine row of needles is used to create thin, hair-like marks on the skin through the manual process of inserting pigment into the upper layers of skin to create the desired fullness and shape of the eyebrows. Series of fine lines placed along the skin, in the same hair growth pattern as your existing hair.
Microblading gives semi-permanent results for your eyebrows. Thanks to that your eyebrows will be more defined, reconstructed and all the gaps that you might have will be covered.
Feel free to purchase this service and call us to book your appointment 718-841-9919.
There are a couple of steps to the procedure:
The first hour is used to draw the shape with a removable pencil. We custom design your brow shape based on your bone structure, eye placement, face shape, and other factors. The pigment choice is then selected. Once your shape and pigment are agreed upon, you will then be numbed using a lidocaine cream.
Before the microblading begins, a topical numbing cream is applied to the area to minimize discomfort, followed by a liquid anesthetic. You might feel a slight discomfort but it is almost painless.
Next step is playing pigment under your skin. It is not like a regular tattoo, a pigment is implanted under your skin with a microblading pen that tool is being used to draw on individual strokes one by one. This process can take up to two hours.
Initially stronger in color your new brows will soften in 2-3 weeks. The results will last up to 3 years before they start to fade. 
NUMBING IS APPLIED. NO PAIN GUARANTEE