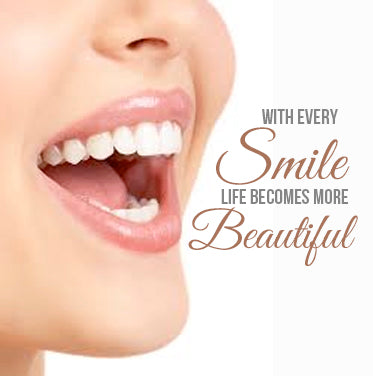 Teeth Whitening
Regular price
$ 150.00
Sale price
$ 59.00
---
Whitening teeth have been very popular recently. Even if you enter our spa with a face mask we want you to leave from here with a beautiful brilliant white smile! 
Tooth whitening or tooth bleaching is the process of lightening the color of human teeth. Whitening is often desirable when teeth become yellowed over time for a number of reasons 
Using the new type of whitening technology. The cool blue light activates the whitening gel and oxidizes the pigment of the teeth through dentin tubes in the shortest time, discoloring the teeth to sparkling white both externally and internally. The 20-minute process ensures an improvement of five to fourteen shades. It is not a dream to make your teeth shine with brightness. 
EACH SESSION WILL BE PRICED $99! 
PACKAGE OPTIONS: 
3 SESSIONS INCLUDES HAND PARAFFIN & AN EXTRA FREE SESSION FOR ONLY
$ 297!
 Great Specials. Extra Strength Whitening, Painless, Instant Results. Call Now. 6-8 shades whiter teeth. Low Sensitivity. Professional service.